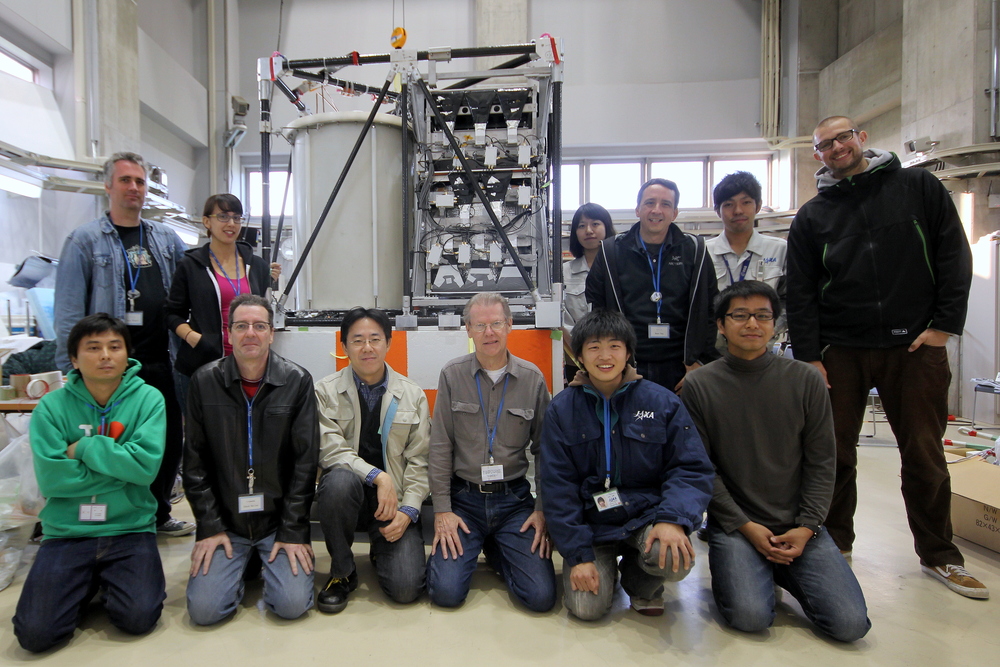 pGAPS team before the launch:
front row (left to right): T. Aramaki, C. Hailey, H. Fuke, D. Stefanik, Nakamura, N. Bando
back row (left to right): I. Mognet, K. Perez, Shibano, S. Okazaki, P. von Doetinchem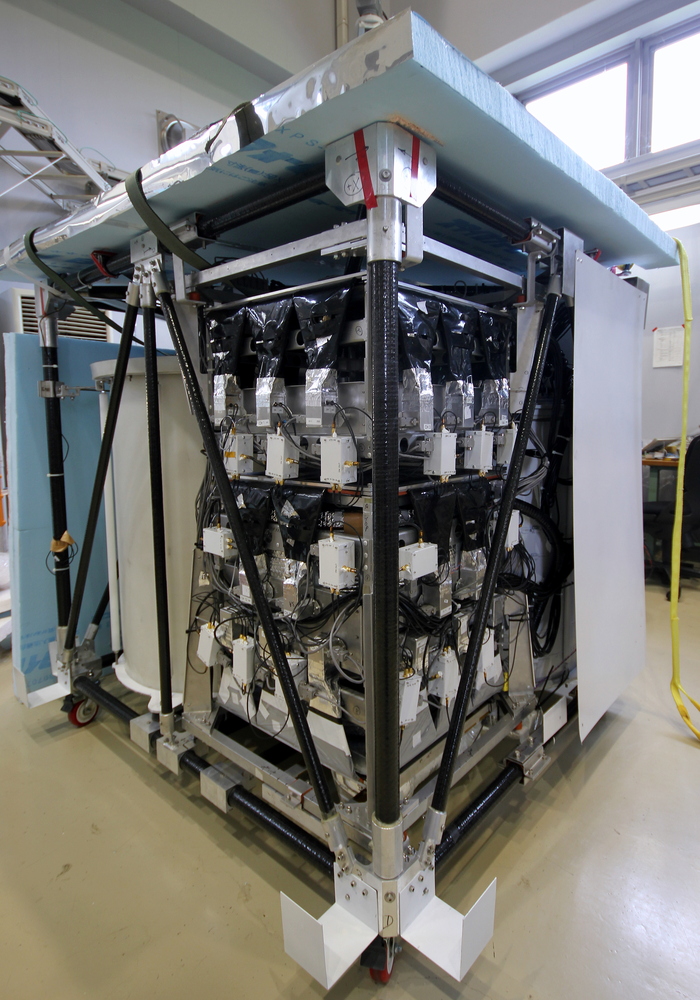 Foam insulation around the payload was mounted to insulate thermally against the sun and to make sure that the payload floats in the water. Therefore, the foam has to be painted with an orange checker board pattern to make it easily visible on the open sea for the recovery crew.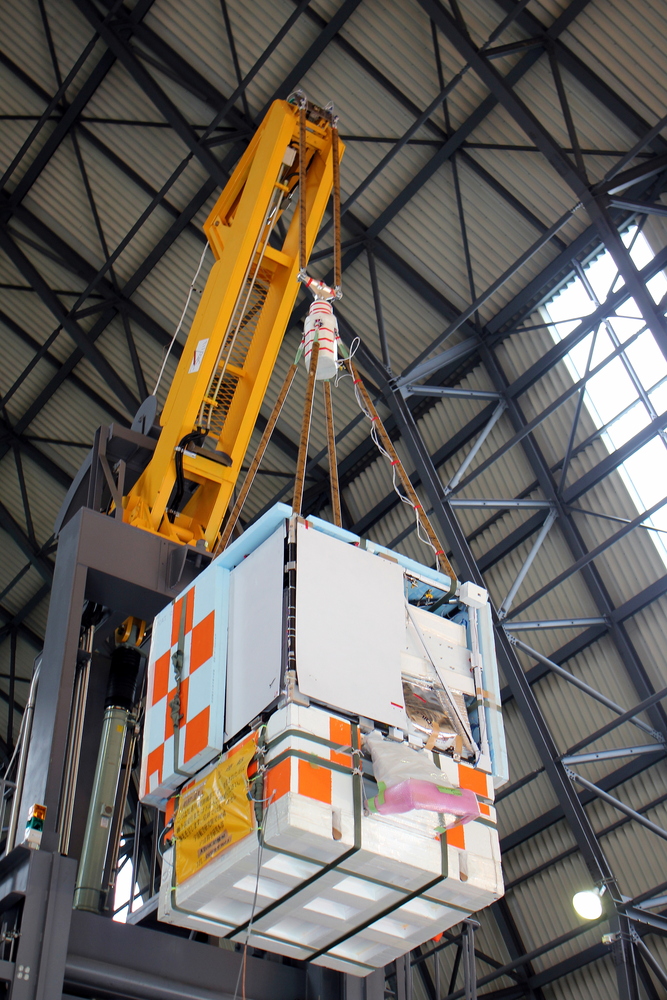 pGAPS was moved to its final location before launch.